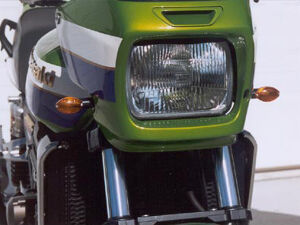 NOTE: Blinkers are single filament and are no
longer running lights!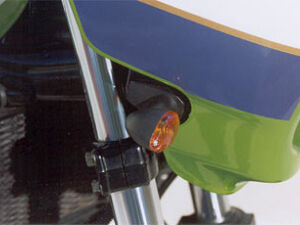 The front kit includes black anodized aluminum
back-up plates, which cover the rubber grommet in
the fairing when the stock blinker is removed. They
not only offer good looks, but a much more secure
mounting surface.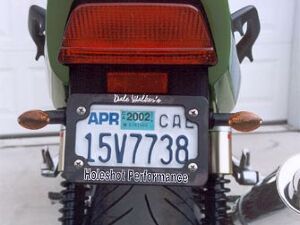 The ZRX rear Cat Eye Blinkers mount in the stock
location and also utilize our machined aluminum
black anodized backing plates. They offer a clean
tucked in look, but are still very visible and bright.
NOTE: Simple wire splicing the blinker wires to the original blinker wire connectors is necessary to complete the installation!
Holeshot Mini Cat Eye Blinker Kit for Kawasaki ZRX-1100/1200
| | | |
| --- | --- | --- |
| Description | Part # | Price |
| Front Mini Cat Eye Blinker Kit | ZRX-FBK | $42.95 / pair |
| Rear Mini Cat Eye Blinker Kit | ZRX-RBK | $42.95 / pair |
All orders plus shipping - Prices subject to change without notice