After eight months of testing and developement the Holeshot Barrel Trigger option has been made available for the Powershifter 2™. It allows the PS-2 kit to be installed without using the standard brake light type trigger switch, which requires fabricating a bracket and adjustment.
Note: Will not work on V-Max with the stock shift linkage. If you have rear sets installed with a longer shift rod then the Barrel Trigger may work for you.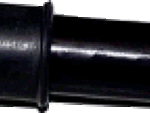 The optional Holeshot Barrel Trigger™ is a 2 5/8" long x 9/16" o.d. cylinder that is mounted directly in the shift linkage rod. When compressed by pre-loading the shift pedal, it sends a signal to the PS-2 Kill Box triggering the unit, which momentarily kills the ignition. This allow lightning fast, clutchless, wide-open shifts.
The trigger requires zero adjustment and is not affected by footpeg or linkage adjustment, gearing changes or engine removal. Once installed with the PS-2 Kit, the only adjustment necessary is the kill time delay by simply turning the dial on the ignition kill box. It is also weatherproof. Very slick indeed.
NOTE: To use the Holeshot Barrel Trigger™ the transmission shift linkage rod must push, not pull when upshifting through the gears.
It will also work excellent on shifter karts.
The Barrel trigger is available with a pre machined stainless rod kit for the motorbike models listed below. This makes it a super quick and easy installation to your stock shift pedal assembly.
The Barrel Trigger and rod kit comes fully assembled.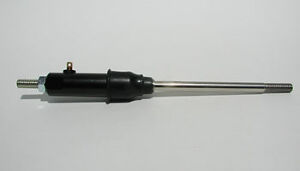 Holeshot PS2 Barrel Trigger™
Description
Part #
Price
Holeshot PS2 Barrel Trigger™
PS2-BT
$137.00/each
Holeshot PS2 Barrel Trigger™ and rod kits.
Suzuki - SV650
SV-BTRK
$164.00/each
Suzuki -Bandit 600
B6-BTRK
$164.00/each
Suzuki -Bandit 1200
B12-BTRK
$164.00/each
Suzuki -Hayabusa
H-BTRK
$164.00/each
Suzuki -GSX-R 600/750 2000-05
GSXR-BTRK
$164.00/each
Suzuki -GSX-R 1000 2000-04
GSXR1-BTRK
$164.00/each
Suzuki -GSX-R 1000 2005-06
GSXR05-BTRK
$164.00/each
Kawasaki - ZRX-1100/1200
ZRX-BTRK
$164.00/each
All orders plus shipping - Prices subject to change without notice
These are a non-returnable item!