NOTE: This product is not legal, for sale or use on California vehicles!
Office Phone
(775) 463-5394

Office Hours
Monday - Thursday, 10:00AM to 5:00PM
(Pacific Standard Time)
Policies
We take orders by phone only to ensure the best possible service.
If you are outside of the USA, please look below.
Please use the Main Menu on the left for a complete list of all products!
39 Years of Excellence!
How time goes by...
It seems like only yesterday I was a teenager racing at Fremont drag strip every weekend and road racing on occasion at Sears Point raceway. 2019 marks the 39th year anniversary of Holeshot Performance products. I've always had a deep passion for high performance motorcycles and the people who ride them. Keeping Holeshot a smaller specialized company has allowed me to focus on my customers and do all my own testing and development of all the parts we produce for the selected models on my web site. I take pride in our hand crafted Slip-ons, exhaust systems and other unique parts we offer. My wife Liza and I along with a small group of dedicated employees strive to provide courteous personal service to all our customers and I still try to help as many customers as possible myself with tech questions over the phone and via e-mail on a daily basis.
Please note: After nearly 40 years I'm going to semi retire and will only be available for tech calls a couple days a week...most likely Monday & Tuesday. I will be 63 this year, and need to have some fun while I can still do it, and before I drop dead one day.
Holeshot Performance specializes in the high performance standards as well as a few other selected models. We are also well known as the innovator of the original Holeshot Electric Power shifter, the Power Shifter 2, the Barrel Trigger up-grade and Dales fully patented Electric Power Shifter 3 push button solenoid shifter. The Holeshot Cam degreeing kit, tuning tools and instructional videos are great for anyone doing their own performance tuning.
Motorcycles have been in my blood since I learned to ride at 8 years old. My accumulated knowledge and experience from years of riding, racing and building my own bikes really pays off when it comes to helping my customers. By remaining a moderate sized performance company, I am striving to achieve my ultimate goal of offering unique, high quality products while maintaining my very personal customer service. At the end of the day I'm really an enthusiast just like you, but I have to admit I wish I had more time to race.
How this site works / How to order your parts...
This site is designed to be used as a resource; it will not take your orders. Because of the technical nature of our product line I want to make sure you are getting what you really need. Speaking with each one of you allows us to keep the personal touch that our customers have come to rely on. Please keep in mind when placing your order we have a $20.00 minimum.
Methods of Payment...
We accept the following methods of payment: Visa/Master card or you may pre pay using a postal money order or cashiers check. If you do choose the pre-pay method we will issue you your order number with the total amount when you place the order by phone.
Return Policy...
You must call to get a return authorization before sending any parts back. No returns will be accepted after 15 days from the invoice date. Returns or refusal shipments are subject to a 15% or $5.00 minimum fee. A copy of the original invoice must be sent with the returned goods to receive a refund credit. All shipping fees are non refundable. Only new, unused, non-installed items may be returned. Products such as exhaust systems, electrical items and a few others are non returnable as well as any special order parts.
Placing an order outside of the United States...
All orders outside the USA may be paid for using Paypal, with the handling fee added, or with Western Union. Please contact us via e-mail with the year, model of your bike and a list of items you may want to purchase. We will also need your full name, shipping address with postal code, and your telephone number. Dale or Liza will then get back to you. Please note ! We can only ship your order to the address you have set up in your Paypal account, but also keep in mind you can have more than one address set up with Paypal.
Hours...
Holeshot is open for business Monday-Thursday 9:30 to 5:00 pacific standard time. Dale is available for technical calls Monday and Tuesday only.
Links...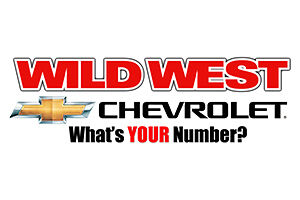 Updated E-Mail Policy...
Dear Holeshot customer's, I am now answering emails only on W & TH, so please call the shop if you have tuning or technical questions. E mails have gotten out of control, and I can get up to 400 a day. Dale needs to get his other design work and testing done, so please remember he is only one guy. Please try to make your questions short or he just cant keep up. He does his best to take care of each and every one of our Holeshot customer's by returning phone calls and e mails. If you do not get a response back, this usually means your e-mail was blocked or got kicked back. Please call us if you do not get a response back from Dale. Foreign customers out of the USA are best to email Dale W & TH with questions or price requests, but please give him a few days to respond back.
NOTE: Dale takes tech calls from 10:00am to 5:00pm pacific time Monday & Tuesday Only 775-463-5394!
email: dlwalker@holeshot.com
Personal...
Dale and Liza got married in the Philippines.
Click Here for fun photos of trip.
Sincerely,